Subscribe to the Sacred Business Podcast:
Business Tips for the Healers + Coaches Calling all healers, life coaches, reiki masters, energy medicine practitioners, kinesiologists, shadow workers, medicine womxn, herbalists, embodiment coaches, artists, writers, acupuncturists, seers, artisan, oracles, sacred space holders, witches, priestesses, business owners, and entrepreneurs.
You are a Spiritual Womxn Entrepreneur.
I see you. I feel you. I love you.
I am you.
You are

deeply of service,

looking to ensure that you are doing your part in

creating sacred impact

in the world.
You have been in business for at least two to five years and are seeking an

intimate sisterhood

where you can be met, inspired, loved, and may deepen into life-long friendships.
You have been consistently earning a steady income and are desiring some guidance on how to

grow, expand, and scale.

You are a believer in your own

sacred business path,

intuitively embracing

your way that is not like anyone else's and yearn to find a mastermind where this is not only acknowledged but encouraged.
You are

courageous and willing

to do the deep inner work in order for your business to thrive with integrity.
You are looking for a mentor that embodies soulful,

spiritual womxn leadership

who can support you with your business as a strategist and healer.  
Every year you have been searching for a business mastermind that feels deliciously aligned but have found nothing out there that sings to your heart.
Your search has landed you here, divine one.
SACRED BUSINESS MASTERMIND IS
More than coaching
So much more than consulting
Think of this as a partnership and journey
For your divine business.
SACRED BUSINESS MASTERMIND IS A 6 MONTH MASTERMIND FOR SPIRITUAL HEALERS + COACHES. YOU WILL RECEIVE SUPPORT BY A SMART, LOVING, FIERCE, SOVEREIGN GROUP OF SISTERS WHILE ALSO GIVING THOUGHTFUL GUIDANCE AS A GIFTED HEALER AND BUSINESS OWNER, ALL THE WHILE BEING SAFELY HELD IN A NOURISHING CONTAINER HELD BY ME.
A little love note
from me to you
Inviting all healers + coaches.
This is a sacred space for all women-identifying spiritual healers, coaches, entrepreneurs and leaders. First and foremost I honor the indigenous cultures of the land in which I reside, the Cherokee people of North Carolina. In addition, I also bow in reverence to my Korean ancestors.
You are a healer or coach. More importantly you are a Spiritual Womxn Leader. What does that mean? You are curious about the world within you while being open to the mystical world outside of you. Where science meets spirituality. Where the wounded meets the heart. Where the earth meets the cosmos. Where the mind meets awakening. Where medicine meets illumination.
Embodied leadership requires radical self-responsibility as a sovereign being. Your guiding compass is based on the understanding of your beliefs and values. Your vision is formed from clear conscious dialogue and personal healing. You meet your truth and show up with authenticity, compassion, courage, wisdom, and spiritual authority. This creates change, innovation, and inspired action.
I bow in deep reverence to you as a spiritual womxn leader.
My reverence for Sora, and all that she is, grows more with each day I know her.
Her tireless devotion to creating a world where women experience themselves -- and each other-- as magic inspires and astounds me. She never stops serving, never stops creating, never stops weaving the web of golden threads that connects powerful women to one another (and to the planet, and to the mystery).
It is a gift, an honor and an activating force to be in the presence of such embodied leadership. She elevates me. She elevates all the women she comes into contact with. Without ever looking down at anyone.
Her style of leadership is entirely unique to her: feminine and fierce, innovative and ancient, soft and unwavering, mystical and practical, powerful and full of laughter. She is always ready with that insanely addictive giggle and yet... she does NOT mess around.
-Ginny Muir
How is a mastermind different than group coaching?
You are honored for your skills, wisdom, and mastery.

Youu lean on your sisters for support without only looking towards the facilitator of the experience.

Your feedback, reflections, shares, and guidance are welcomed and appreciated.

You reclaim your power and authority by being self-aware and responsible for your own actions.

You are well resourced when it comes to moving through your own stories, resistance, triggers, and challenges.
You carve out sacred time to connect with each masterminder, open to collaboration, exchanging of services, heart-storming ideas, and making soul connections.

You show up as much for yourself as the group, for you love, care and are invested in everyone's well-being.

Together, we work on your business, meaning that I may provide you with intuitive ideas, practices or strategies but it is your responsibility to sense if it is in alignment and then take inspired action.
Sora Surya No is a sacred space holder, strategy alchemist, transformative business coach, corporate leadership consultant, powerful medicine woman, business healer, international retreat leader, inspirational speaker, fire igniter, heart whisperer, and world traveler. She is the producer of Sacred Business Podcast, a co-producer of Priestess TV and the author of the Stay Sacred Journal which you can purchase on Amazon.
Sora works with sovereign spiritual womxn entrepreneurs to incorporate the art of feeling sacred into their business through earth-based practices.
Sora loves to help people embrace their medicine while sitting in ceremony. She leads highly successful individuals and groups through powerful experiences in her mastermind, on retreats, and from the stage. Sora blends real world experience with mystical transformation, ritualistic practices, inner reflection, conscious communication, and innovative circle work to help soulful leaders create great impact within their communities. Her mission is to remind spiritual womxn leaders that they have an equitable place in entrepreneurship.
Why may I be of great service to you?
As an intern and assistant buyer for Barneys and Henri Bendel, which are luxury department stores in New York City, I learned to look at trends, forecasting what may sell in a year's time. It was important for me to understand shape, form, colors, and a story. All which is the foundation of branding.
As a retail management trainee at Gap Corporate, I was taught all roles in the company including merchandising, planning, production, and marketing. This experience showed me that I can be fluid, changing my roles in a company which is what an entrepreneur does multiple times a day. I could pick up a skill quickly and apply something I learned in various ways.
Working at an international bank helped me see money and numbers as allies, a fun puzzle to decipher. Finances do not have to be scary when you see them as a love language that can support your business rather than be a burden.
Being a primary school teacher in New York, Guatemala, and Thailand taught me not only how to share information in a digestible way but also about collaboration, teamwork, and group dynamics. My most important job was to nurture curiosity, confidence, and leadership within my students.This is the same thing I do with my clients now.
Having been a co-director of a 501(c)(3) nonprofit organization called Yoga Health Foundation, I focused on running yoga events around the world, learning quickly what it meant to organize and hold global events while inspiring people to create a movement.
As a business manager for a yoga teacher training, I was creating financial growth, inspiring a large team, forming structure, and ensuring projects were being managed with care.
As the experience lead at a world-renowned global design company called IDEO, I was the in-house coach. My job was to take care of our clients and our designers, making them feel held and witnessed. The studio's culture and emotional pulse was deeply important to me. I regularly checked in with individuals and teams to see how they were doing energetically and emotionally. During my time there, I was opened to the world of human-centered design, innovative thinking, start-up support, the power of storytelling, agile growth, and looking at products, services, and experiences through the eyes of the consumer.
Finally, for the past 5 years I have been traveling the world holding masterminds, retreats, circle trainings, business workshops, and speaking. I have been sought after to speak at conferences, invited to be a guest on podcasts and telesummits, have been included as a guest mentor in many programs, and have been selected to be part of a highly competitive accelerator program for entrepreneurs who have a $150k - $2.5 million business.
This Mastermind is extraordinary. I came into it desiring deep sisterhood, inspiration, community, growth, change... but only had the faintest little seed of a business idea.
Under Sora's hands, I've experienced all of the above and more. I feel forever connected, joined at the heart to the women I've had the honor of journeying with, and I've tapped into the very essence of my work in the world (at the time of writing I'm putting together my course offering and brimming with ideas!). There's potent magic here, from the weekly sister circles of raw honesty and support to the retreats, in which we held loving space for each other to expand into our truest selves while sharing delicious meals, warm embraces, and sacred ceremonies. This is a powerful soul commitment that will truly change your whole life.
-Rachel Adams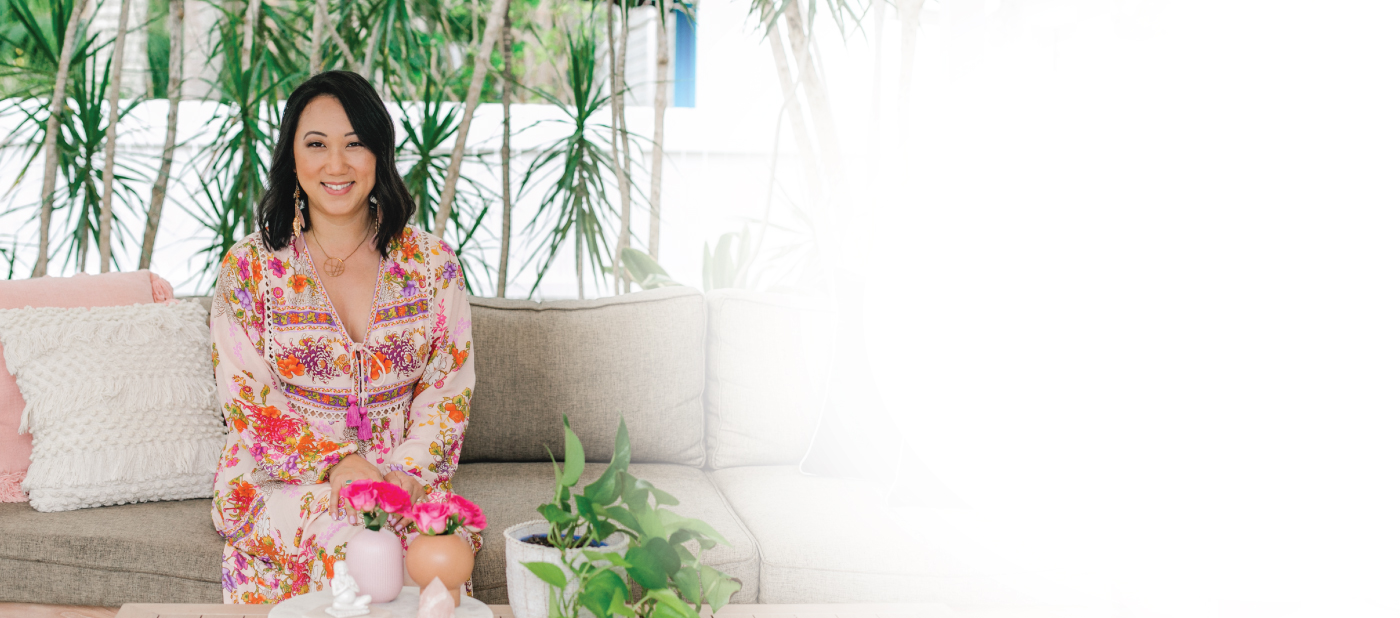 How does this help you as a
Spiritual Womxn Entrepreneur?
My previous experiences help you as a healer and coach for I understand your dreams. Sacred Business Mastermind is for you if you desire to...
be known as an
expert

in your field

be

highly sought after

by your colleagues

be invited to

share your message

through various platforms
sell out your programs

and sacred experiences

travel the world

holding workshops & retreats,

while also having the luxury to take a holiday

have enough money where you can grow a team,

invest in your business,

and create new opportunities
create sacred friendships

with soul sisters in the entrepreneurial realm

share your medicine

openly and confidently





be a walking prayer for global change
Sora Surya No is a soulful Priestess of the Divine.
A conscious curator of women's hearts and space, especially in sacred circle. Sora has a uniquely special way of making every woman who comes in contact with her feel that she is the true creatrix of her world. A gifted space holder, business maven and visionary. Sora will guide you to find your true magic within and powerfully use that to create or grow your business to the soul heights and depths you are dreaming of.
-Julie Parker
WHAT YOU WILL RECEIVE IN THE
During our six months together you will receive high-touch points with myself, guest mentors, and your fellow mastermind sisters.
1:1 Coaching
I believe in you and will be your most devoted fan. Our 45-minute coaching call is a mixture of a deep healing session with business strategy and a channeled reading. I bring all of my magic gifts to our calls so that you feel held and encouraged to step into your profound knowing around your business. We shall meet four (4) times in the six months we are together.

Weekly Intimate Sister Circles
I have been holding masterminds since 2014 and this is by far the most loved experience in my mastermind. You are encouraged to attend an intimate sister circle call every week. The more time you invest in coming to this sacred gathering, the more connected you become to your sisters and the faster you grow in your business and in your life.

Monthly Group Laser Coaching
There are great business shifts that occur when you witness a sister being coached. During our group coaching session, which there will be two of each month, you will have the opportunity to be in the loving hot seat and receive laser coaching. You will also hold space while others receive feedback as well. It is common to receive as much from witnessing a coaching session as being the one being coached.

Private Facebook Group
Throughout our entire time together you will receive all the support you desire. I encourage you to show up and share in our private Facebook group. You will begin to see how a sacred circle takes shape where all of our intimate experiences are revealed tenderly and openly in this safe space.
Surprise Guest Mentors
During our time together you will be invited to get to know some of the mentors in a more intimate setting either on a live bonus mentor call or by attending one of the retreats.
I had the privilege of being in the laser coaching loving hot seat. As I shared with her my business challenges, she helped me see through a new perspective on how I could step into my own power, instead of trying to fit into what works for others.
In her coaching Sora has a way of drawing from many layers, from archetypes to mythology and painting a vivid picture of how a person shows up. She is able to combine sacred space-holding with right to the point business talk in a very illuminating way, that is a pleasure to receive. The process allowed me to shift my thinking, or rather let go of aspects that I was not aware of. Thank you Sora, for your deep, insightful and gracious spirit.
— Jordan Wolan
Sacred Business Training
In addition to all LIVE virtual connection calls you'll have during our 6 months together, you will receive 6 additional months of supplemental business training.
I do not believe there is one approach or a tried and true method that will elevate your business. I trust that your business knows her individual way that will ring true energetically within you and also within your clients. Therefore, the training you will receive is simply a framework, a tool to help you in areas within your business that you possibly desire to learn more about.
You as an Entrepreneur - Personal Mission
Getting clear around your values + your beliefs

Embracing your wild vision

Money mindset

Uncover who you are and what you stand for

Crafting a heartfelt mission statement that will be your guiding compass

Honoring your spirituality and divine cosmic gifts
You and your business - Business Vision
Claiming your medicine (your unique value proposition)

Understanding your clients + sacred community

Creating a solid business plan with scaleable growth strategies

Crafting an unforgettable power statement

Business finances

Practice energy tools
Your sacred offering
Create a signature program

Celebrate your medicine + unique system

Honor the art of storytelling

Craft a soulful sales page

Get clear around pricing

Listen to your unseen business council

launch your offering
Learn the launch process + work flow

Embrace systems + structure + organizational tools

Understand the magic of challenges, webinars, video series, + online summits

The power of having a team

Honoring numbers, data, + measurable goals

High productivity through self-care
your irresistible invitation (aka sales funnel)
Creating a powerful client journey

Using your stories to create impact

Honoring the sacred act of a discovery call

Visibility + authenticity through social media

The magic of a content calendar

Pitching as a speaker and leading authority in your field

your enchanting journey with your paid clients
Remembering your clients

Honoring your client's growth

Envisioning the future with your clients

Learning about leadership + team building

Acknowledging the conflict triangle through conscious conversation

Remember, synthesize, learn, grow
Who is this for?
You are a healer + coach who desires to make an impact through soulful leadership.
You are a sovereign being who finds it deeply important to take self-responsibility for her thoughts, actions, feelings, and soul lessons.
You know your gifts and believe in the value of your business.
You are ready to make some amazing friendship and dive into the power of sisterhood.
You masterfully navigate the unknown and love walking with your shadow.
You are so willing to try new things, pivot when needed, and make changes quickly.
You are insanely creative and ambitious, desiring to find your way on the path to success.
You are devoted to making the most of this experience and ready to commit to showing up fully.
You are well resourced and find that money does come to you when you are in need of it.
You are willing to embrace fears and courageously take action.
Who is this not for?
You are unsure of whether or not you are fully committed to your business.
You are still moving through the terrain of victimhood, desiring to be rescued by being told exactly what to do.
You are not yet confident in your services nor believe you are worthy of business growth.
You find you are wanting to move through entrepreneurship alone.
You are triggered by those that always desire to be in the dark void, wanting to heal yet another part of themselves.
You find change and transitions extremely hard.
You are starting out and therefore in need of direction and point of view.
You do not believe you can find time to attend all the calls.
You are struggling financially at this moment.
You are not ready to claim your equitable place in entrepreneurship.
Sora completely embodies vulnerability, humility, strength, presence and commitment. She effortlessly weaves together her masculine and feminine energies to offer a balanced and congruent container to facilitate magic and transformation.
In working with Sora I have developed a clearer relationship with abundance, I have moved through family blocks that have prevented me from sharing my gifts with the world, I have developed clear language around what it is I do and have created a work plan with clear offerings for the next 6 months.
- Maria Kurylo
Meet Your Business Mentors
One heartfelt connection that blossoms into so much more. The following extraordinary business mentors are all womxn that I have had the privilege of witnessing their magic and I am in such awe of the level of mastery they bring to their business. You will hear directly from them, how their failures were their biggest wins, how they navigate life and business, and what tips help them be in alignment with their work.
SNEAK PEEK INTO A BUSINESS MENTOR CALL
Classes by SacredBusinessTeam Members
Sacred Business Cohorts 2020
You will have the option of joining a mastermind group during different times of the year.
In 2020, we are exciting to be inviting sisters into our February, June, and October cohort.
Sacred Business Mastermind Calendar
Sacred Business Mastermind is a 6-month journey and will be offered three times in 2020. For each mastermind cohort, we will gather as a group twice a month for laser coaching. This is in addition to your four 1:1 private coaching sessions with me and your weekly intimate sister circles where you will support one another sometimes with me and other times without me.
ALL calls will be scheduled based on a time that works best for the collective.
As the CEO of your company, what if you made this a non-negotiable? What type of growth could happen if you attended the calls as often as you could? Are you willing to devote yourself for 6 months and be open to massive change?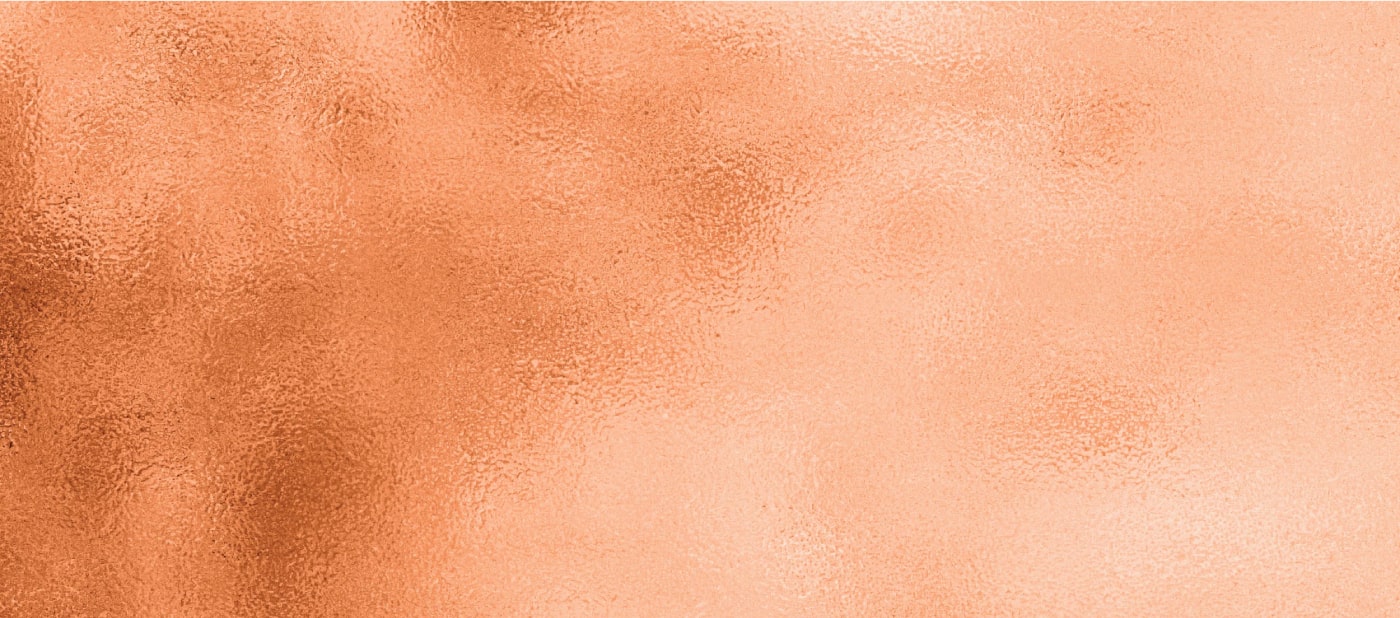 Sora has the ability to intuitively feel into your essence, your intentions, your vision, and your business to guide you from a deeply grounded place towards creating the kind of life and work you desire.
She meets you where you are energetically and shows you what is possible and guides you on a path of deep expansion. In an empowering way, Sora leads by example in how she runs her business as an expression of circle, and in how she has truly shifted the paradigm in how she shows up as a leader, as a sacred space holder, and as a friend. Sora has truly taught me the power of sisterhood in the way that she shows up with such love, devotion, and joy in our relationship and in circle.
-Elle North
SACRED EARTH-BASED PRACTICES
As healers, coaches, visionaries, change-makers, illuminaries, and priestesses, our number one job is to understand our internal navigation. Our energetic system is constantly being worked and so it is important to fine tune our energy practices. Together we shall do this with earth-based practices.
SACRED ALTAR CRAFT
Altars are more than just a pretty representation of something outside of ourselves. Altars are actually holograms that connect our internal energy system with the cosmic realm. Deep wisdom can come through an altar, incredible transmissions that hold ancestral wisdom that once unlocked, becomes the key to the evolution of our business. Through the 6 months we are together, you'll be working with the Kuan Yin Emerald Dragon altar configuration.
Sacred 4-Day
Mastermind Retreats
Retreat Investment: $999 USD
(payment plans are available)
Join other coaches, healers and myself on retreat in Byron Bay, Australia. During our time together you will receive laser coaching, connect with special guest(s), and experience powerful healing modalities. Your accommodations, breakfast, mid-afternoon snacks, and sacred experiences are included in the retreat price. This can be an addition to the Sacred Business Mastermind or as a single retreat experience. Please consider attending at least one of the retreats so that you may meet incredible sisters from around the world.
Shine. Wild. Beauty.
Byron Bay, Australia
November 8-11, 2019
Byron Bay will be about honoring the Wildly Successful Entrepreneur from within. Let's capture your illuminating essence with a focus on visibility. Come away with this experience even more clear around you, your brand, and your message! You are wildly beautiful and it's time to shine. It is the Priestess self that is ready to rise.
This retreat is only for 5 sisters.
***Transportation, lunch and dinner are not included. We will be going out to eat as a group or cooking together so no need to worry about whether or not you will be well fed. I believe in the medicine of preparing and/or eating meals together as a soul family.***
***Byron Retreat begins at 11am and ends at 10am on the last day.***
Sacred Business Mastermind
February 2020 Cohort
February 2019 - August 2020

Frequently Asked Questions
+ Will this be worth the investment?
That is up to you, beautiful. Your openness, flexibility, devotion, and presence is what will show you the invaluable outcomes that this sacred experience provides. You must be willing to meet myself, the group, and the Great Mother as a sovereign, self-responsible being who is ready to be uncomfortable and move through her fears courageously in honor of her business.
+ Can't I do this alone?
Yes you can. As an entrepreneur, there is much that you must do alone. And, I believe that the people you surround yourself with help mirror your greatness. By being with an incredible circle of sisters who equally are dedicated to their gifts and craft, you will be invited to step up the way in which you walk in the world. How magnificent is that?
+ I've worked with business coaches before.
I believe each coach gives you the exact medicine that you need at that moment. Sometimes that feels inspiring and other times constricting. I believe that when we come together, create agreements, and always show up honestly ready to have soulful conversations, our divine union creates magic. I trust you to discern if I am the coach for you at this moment in time.
+ Why does sisterhood matter?
You may moan about how the patriarchy has created an unjust system or that we are far from social equality but what are you actually doing about it? How are you taking responsibility for your own actions, thoughts, feelings, and interpersonal relationships? Sister wounds stem from the patriarchy and so it is time to bravely take a good look at ourselves and notice where we are still guarding our hearts, comparing ourselves, and hiding from the deep shadow work that is required to be aligned business owners. Sisterhood matters. Why? Because it helps us identify the areas we need to work on.
+ What if I don't have the money?
Breathe sister. I will not be convincing you otherwise. The mastermind is for sisters who feel they currently have the resources, either from their business or because they whole-heartedly know they can create the monetary funds. I honor where you are and know this. The time will come when taking a leap like this feels like a bit of a stretch but not disheartening. I believe in you and trust in divine timing.
For those of you who know you actually do have the money or can create this amount with ease, allow your ego to go there and then release the illusion that you do not have the funds because you do! Could you allow yourself to say yes? What are you scared of? What great transformation can come from this experience that your heart yearns for and yet you are hesitant to embrace? We, as a collective group of spiritual womxn leaders and entrepreneurs are ready for you.
+ I cannot possibly attend all these calls.
What if we held a space and considered the idea that you could attend as many of these calls as possible? Once you have immersed yourself in the group you will notice that it feels even harder to miss a call. They are so deliciously nourishing that your soul will miss them when you cannot attend. If a sister who gave birth and has a toddler attended the calls after her baby was about 25 days old, then I believe you can as well. Don't worry, as sisters, we will help you create the time and space for this.
+ Do I have to attend the retreat?
You are not required to attend a retreat but I highly encourage you to come. The retreat is fun, informative, and deeply nourishing. Not only do you get to play with your dear sisters in person, but these 3-day experiences are life-changing.
+ Are there other ways to work with you?
I invite you to consider Priestess Temple School or Priestess Mistressmind if you are looking for more guidance on embodying the archetype of the Priestess. You can find information at www.priestesstempleschool.com. On occasion I take on 1:1 clients so if that is of interest, please email [email protected] Lastly, I invite you to join our community and meet other Spiritual Womxn Leaders and Entrepreneurs at www.sacredbusinesscollective.com.
+ Contact Us
Do you have another inquiry? If so, email us at [email protected]
MEET YOUR CURRENT
Sacred Business Masterminders
LOVE NOTES FROM MASTERMINDERS
Tune In
LISTEN TO SACRED
BUSINESS PODCAST